Top News
Streamline Health Solutions, developer of pre-bill coding audit technology, acquires RCM software and consulting firm Avelead for $20 million.
Avelead President and CEO Jawad Shaikh will remain in those roles, reporting to his Streamline counterpart Tee Green, co-founder and former head of Greenway
---
Reader Comments
From Borlander: "Re: HIMSS21. A vendor rep I was supposed to meet with after HIMSS just tested positive for COVID. Who could have predicted that?" I was relieved that my antigen test was negative while simultaneously wondering if other attendees are getting less-cheery news.
---
HIStalk Announcements and Requests
HIMSS tells me that total HIMSS21 in-person attendance was 19,000, a lot more than it seemed on the ground.
---
Webinars
None scheduled soon. Previous webinars are on our YouTube channel. Contact Lorre to present your own.
---
Acquisitions, Funding, Business, and Stock
ClosedLoop.ai raises $34 million in a Series B funding round, bringing its total raised to $45 million. The startup, which has developed AI-powered predictive data modeling software, won the CMS AI Health Outcomes Challenge earlier this year.
Care coordination and social services referral company Unite Us acquires analytics vendor Carrot Health.
The Washington Post describes what can happen when non-profit hospitals "experiment as venture capitalists" via technology investment, describing the $12 million spent by Cone Health (NC) to successfully develop diabetes management app Wellsmith. The health system shut the startup company down because its product wasn't competitive and its success at keeping people healthy would have jeopardized the health system's predominantly fee-for-service revenue. Former Wellsmith CEO Jeanne Teshler lists problems with having a health system as its key investor:
Cone was not willing to be a customer of Wellsmith because only a minority of its patients were covered by value-based care such as Medicare Advantage and ACOs and thus Cone could not bill insurers for the service.
Patients had to purchase home devices that weren't covered by insurance.
Wellsmith released a software update that was a "dismal failure."
Cone was considering an ultimately failed merger and its financial commitment to Wellsmith was uncertain.
Health systems that have venture funds won't buy products that are funded by other health systems.
---
Sales
---
People
Cerner hires Lisa Collins, MBA (Accenture) as SVP of global services and Nithya Narasimhan (ADP) as SVP of client relationships in the East region.
L. Hayley Burgess, PharmD, MBA (HCA Healthcare) joins clinical surveillance company VigiLanz as chief clinical officer.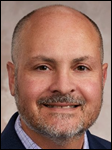 Robert Millette, MBA (Lee Health) joins Integrated Care Solutions as VP of delivery innovation.
Cantata Health Solutions names Scott Anderson, MBA (Netsmart) SVP and GM of managed services and Adam Feldman (Qualifacts) SVP of sales.
Symplr hires Kristin Russel, MBA, MPA as chief marketing officer.
---
Announcements and Implementations
Qardio launches QardioDirect, a remote patient monitoring and telemedicine service for patients with chronic conditions.
Ciitizen announces GA of its Cures Gateway, software designed to help HIEs comply with medical records requests initiated by patients.
Children's National Hospital (DC) earns URAC's first pediatric hospital telehealth accreditation.
UnitedHealth's Optum subsidiary revamps its Optum Store to add direct-to-consumer services such as virtual care and prescriptions for people without insurance, including offerings that will compete with investor-funded storefronts such as Ro and Hims.
---
Government and Politics
CMS has sent warning letters to 165 hospitals that haven't posted their negotiated prices, although it has not issued fines. A patient advocacy group's study found that 94% of hospitals haven't complied and are theoretically liable for a fine of $300 per day, although CMS has suggested that the penalty isn't enough and wants to increase it to $10 per bed per day for larger hospitals.
---
COVID-19
CDC numbers suggest that the predicted plateau in new COVID-19 cases has likely occurred and cases are beginning to trend down, although hospitalizations and deaths lag by weeks.
Texas orders five refrigerated mortuary trailers that will be staged from San Antonio. The state has 12,000 COVID-19 patients in hospitals which also contain the most pediatric COVID-19 patients of any state at 239.
A public health study in Canada finds that while teens are more likely than babies and toddlers to carry coronavirus into their homes, it's the younger children who are more likely to spread it to other household members, probably because those children require more hands-on attention and cannot be isolated when they exhibit symptoms.
Hillsborough County, FL reports that 5,600 students and 300 employees were in isolation or quarantine as of Monday morning after just four days of school.
---
Other
Memorial Health System works to recover from a ransomware attack early Sunday morning that caused it to shut down its IT systems, divert emergency patients, and cancel surgeries and radiology exams at its facilities in Ohio and West Virginia.
Johns Hopkins Medicine clinicians and IT staffers develop a Video Visit Technical Risk Score in Epic to determine which patients might be in need of technical support ahead of their virtual care appointments. The score, automatically calculated using EHR data, can be displayed as part of a user's schedule view.
Weird News Andy challenges readers to come up with the most inappropriate healthcare acronyms and will judge submissions to select a winner. He kicks it off with HAPI (hospital-acquired pressure injury).
---
Sponsor Updates
Blog Posts
---
Contacts
Mr. H, Lorre, Jenn, Dr. Jayne.
Get HIStalk updates.
Send news or rumors.
Contact us.