Top News
Amazon announces that Alexa users can access virtual care from Teladoc Health on its Echo devices. The audio-only service, prompted by the command, "Alexa, I want to talk to a doctor," connects users to a Teladoc call center. Visits may be covered by insurance or will otherwise cost $75, the same cost as initiating a virtual visit directly through Teladoc.
Teladoc's stock jumped on the news, which caused some to speculate that Amazon might eventually acquire the telehealth company. Teladoc Health CEO Jason Gorevic said last year that he didn't consider Amazon a threat to Teladoc's business since Amazon Care's business was overrated given its limited client base. That base has since expanded beyond the company's employees in select markets to nationwide services for its employees and other employers.
Teladoc beat Wall Street expectations with its latest quarterly figures, though its share price has dropped 76% in the past 12 months.
Meanwhile, Teladoc warns in its annual report that its October 2020 acquisition of Livongo has created integration challenges that "will continue to be a time-consuming and expensive process" that could disrupt its business. The company suggests that it will take a non-cash goodwill write-down of between $800 million and $4 billion on the Livongo business in Q1. TDOC, whose market cap is $12 billion, paid $14 billion for Livongo 16 months ago.
---
Reader Comments
From Cannulater: "Re: HIMSS22. Can you provide a link to your exhibitor tips document that I've heard about?" I guess it's that time of year again. Here you go.
From Ali Cart: "Re: paying for play. How much do you charge for doing an interview?" Zero. Companies can buy only two things from me — an annual sponsorship and webinar promotion – both clearly labeled, neither including editorial involvement. Sites that require payment to interview executives, run vendor-cozy propaganda, and promote white papers apparently hope that readers won't identify that content as thinly disguised ads, but it's a credibility karma killer for me. I've exited several sites and social media groups lately where the organizer tried to monetize it on the sly by having their ego or wallets stroked silently under the table. Sell space if you want, just have the guts to label it as paid content so we know where objectivity is in question.
From Be There or Be Square: "Re: ViVE conference. Why aren't you attending?" In a nutshell, it's too close to HIMSS and too hard (and expensive) to attend anonymously. Attendee reports are welcome.
---
HIStalk Announcements and Requests
The HIMSS22 web page shows that 74 of the 85 official hotels are sold out of rooms. The exhibitor list includes 945 companies. Sounds pretty bangin' unless those numbers don't end up matching the on-the-ground experience.
---
Webinars
None scheduled soon. Previous webinars are on our YouTube channel. Contact Lorre to present your own.
---
Acquisitions, Funding, Business, and Stock
Cloud-based healthcare supply chain software company GHX will fold newly acquired Syft, a vendor of AI-powered inventory control and end-to-end supply chain management software and services, into its value-based care division.
Virtual reality-based healthcare company XRHealth raises $10 million, bringing its total raised to $35 million. CEO Eran Orr, a former Israeli Air Force executive, founded the company in 2016 after experiencing long rehabilitation processes.
Qventus secures $50 million in growth capital from investors that include Thomas H. Lee Partners and Premier, which announced a partnership with the company last month. Qventus, which has raised nearly $100 million, offers AI-powered software to help hospitals automate operations and patient flow.
Healthcare benefits and management platform vendor Nayya raises $55 million in a Series C funding round.
Cigna will provide an additional $450 million to fund its Cigna Ventures venture capital arm, which will be used for investments in analytics, digital health, and care delivery. Cigna says it will focus on repurchasing shares rather than M&A in 2022, but will consider strategic investments and bolt-on acquisitions.
Tenet cancels plans to spin off its Conifer Health Solutions revenue cycle management business due to improved Conifer profit and expectations for increased revenue growth.
---
Sales
AZ Sint-Maria Halle in Belgium selects Sectra's enterprise imaging software.
The Epsom and St. Helier Hospitals Group will implement Cerner at their four facilities in southwest London.
---
People
Floyd County Medical Center (IA) hires Cristina Thomas, MBA (The HCI Group) as interim CIO. The hospital is preparing to implement Meditech Expanse in the fall.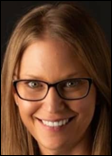 Health Gorilla promotes Karla Mills, MS, MBA to COO.
Liza Duncan (Ingenious Med) joins Cloudmed as VP of sales.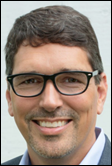 David Horrocks, MBA, MPH (CRISP) joins the New York EHealth Collaborative as CEO.
Daniel Chavez, MBA (HealthTech Solutions) joins Santa Cruz Health Information Organization as executive director.
Chuck Suitor, MS retires from MD Anderson Cancer Center after a 26-year IT career, most recently as AVP/CTO.
Swisslog Healthcare, owned by KUKA Group, promotes Cory Kwarta, MBA to CEO of Swisslog Healthcare TransLogic and Hans Schuler, MBA to CEO of Swisslog Healthcare Medication Management. Global CEO Stephan Sonderegger will leave the company.
---
Announcements and Implementations
ChartSpan adds remote patient monitoring program enrollment services to its chronic care management offerings.
Hamilton Health Sciences will go live on Epic in June across its 10 facilities in Ontario, replacing Meditech.
Clearwater announces GA of a 405(d) HICP Assessment solution, software, and consulting service that will help providers that have experienced a breach demonstrate that federally-recognized cybersecurity practices have been in place for at least 12 months.
Meditech makes Expanse Ambulatory available to independent and physician-owned practices.
---
Government and Politics
ONC has received 249 valid information blocking claims submitted through its reporting portal since the regulation took effect on April 5, 2021, with about two-thirds of those issues being reported by patients and most of them involving providers. The most common complaint of both patients and providers was being excessive charges or delays in obtaining patient information, with providers additionally reporting problems getting their EHR vendor to assist with migrating data to a replacement system. ONC will update its status page monthly, although it won't indicate whether investigations have been opened or concluded.
---
Sponsor Updates
Blog Posts
---
Contacts
Mr. H, Lorre, Jenn, Dr. Jayne.
Get HIStalk updates.
Send news or rumors.
Contact us.