Top News
Ambulatory surgery center software vendor HST Pathways acquires patient price transparency vendor Clariti Health.
---
Reader Comments
From Forensic Bean Enumerator: "Re: the just-announced $200 million accelerated share repurchase of Allscripts. Remind me again what their PPP loan was and how many employees have been let go of late?" I'm too old school to be an investor today — where stock price is like a baseball card's "value" in reflecting investor supply and demand rather than company profit, competitive position, and future prospects – but I'll note that MDRX shares that were at $6 a year ago are now at $18, although longer-term holders haven't fared nearly as well. I'm also not contemporary enough in my investment knowledge to see share buybacks as having anything to do with the company's actual business or to link customer happiness with that of stock traders. That's why Paul Black holds shares worth $30 million and I hold zero shares worth $0, raising the "if you're so smart, why aren't you rich" argument.
From End Gamer: "Re: Cerner. The most recent layoffs feel more final than earlier rounds, as long-time leaders in sales and IP have left. The company needed to make some changes post-Neal Patterson, but not this kind. Perhaps you could get some anonymous views from former Cerner leaders about what they see as the company's best steps and outcomes." I'm certainly willing to receive anonymous submissions, but I don't know how much useful insight a former executive would have. Cerner certainly lost its Neal swagger and competitive fire under company man Brent, whose droning "new operating model" mantra resulted in CERN shares rising just 8% from the day he started until the day he announced he was leaving, eating the dust of the boring old Nasdaq index that jumped 92% in the same period. Let's also not forget that the Cerner board chose Brent, who had never run a publicly traded company, and approved everything he did, showing little backbone in capitulating to an activist investor whose minor share ownership would have generated an appropriately colorful response from Neal. Former executives might have interesting ideas about what Cerner should do strategically, but really the company's most important decision is choosing its third-ever CEO. As a large, publicly traded company, I would guess they will hire a boring corporate leader, maybe a retread from a different industry who knows how to make the numbers look good. Brent will become Cerner's John Sculley, the forgotten guy who got Steve Jobs fired and then nearly ran the company into the ground as his dismal CEO replacement before he himself got the axe, although Brent's problem was doing too little instead of doing actual harm and Neal Patterson won't be returning to save the day like Steve did. The board made a big mistake in not promoting President Zane Burke to CEO, which seemed obvious even at the time. But to be fair, we cheap-seaters with 20-20 hindsight don't know what Brent has been dealing with or whether anyone else would have done any better.
---
HIStalk Announcements and Requests
I'm not a big user of my old Google Assistant and Echo Dot smart speakers, but I wanted to play Spotify playlists at low volume in a couple of rooms where my Sonos speakers aren't needed. My search was timely since Amazon just opened a sale on the Echo Dot at $50 for two units. The sound and capabilities are decent for a $25 device, although now I have to figure out what else it can do.
---
Webinars
June 24 (Thursday) 2 ET: "Peer-to-Peer Panel: Creating a Better Healthcare Experience in the Post-Pandemic Era." Sponsor: Avtex. Presenters: Mike Pietig, VP of healthcare, Avtex; Matt Durski, director of healthcare patient and member experience, Avtex; Patrick Tuttle, COO, Delta Dental of Kansas; Chad Thorpe, care ambassador, DispatchHealth. The live panel will review the findings of a May 2021 survey about which factors are most important to patients and members who are interacting with healthcare organizations. The panel will provide actionable strategies to improve patient and member engagement and retention, recover revenue, and implement solutions that reduce friction across multiple channels to prioritize care and outreach.
June 30 (Wednesday) 1 ET. "From quantity to quality: The new frontier for clinical data." Sponsor: Intelligent Medical Objects. Presenters: Dale Sanders, chief strategy officer, IMO; John Lee, MD, CMIO, Allegheny Health Network. EHRs generate more healthcare data than ever, but that data is of low quality for secondary uses such as population health, precision medicine, and pandemic management, and its collection burdens clinicians as data entry clerks. The presenters will review ways to reduce clinician EHR burden; describe the importance of standardized, harmonious data; suggest why quality measures strategy needs to be changed; and make the case that clinical data collection as a whole should be re-evaluated.
Previous webinars are on our YouTube channel. Contact Lorre to present your own.
---
Acquisitions, Funding, Business, and Stock
Private equity firm Berenson Capital acquires Interactive Digital Solutions, a video collaboration and telehealth software vendor known for its MedSitter patient-monitoring technology.
Release-of-information and clinical data interoperability vendor MRO acquires Figmd, a health data aggregation, analytics, and registry company based in Illinois. MRO acquired Cobius Healthcare Solutions, a reimbursement and compliance risk management technology company, earlier this year.
Bright Health, which sells Medicare Advantage insurance in 13 states with claims of technical capabilities, targets its IPO at a $14 billion valuation.
---
Sales
Hartford HealthCare (CT) selects Upfront Healthcare's Care Traffic Control patient engagement and communication software.
Ozarks Healthcare (MO) will deploy patient e-signature technology from Access.
Orthopedic Care Physician Network implements Emerge's ChartScout and uses its EHR data conversion tools as it migrates to Athenahealth.
---
People
Tim Quigley (Baptist Health Care) joins CloudWave as chief client officer.
Former consultant David Sand, MD joins ZeOmega as chief medical officer.
Nordic names Paul Slaughter (Leidos) EVP of enterprise support services and promotes Ian Mamminga to EVP of managed services.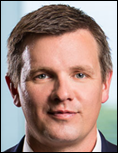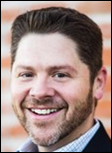 Behavioral health EHR vendor Kipu names Paul Joiner (Availity) CEO and Rick Pharr (WebPT) COO.
---
Announcements and Implementations
Healthcare Triangle announces GA of its new CloudEz software-as-a-service, giving organizations the ability to set up their own cloud work environments.
Medcare Hospitals & Medical Centres in the United Arab Emirates has implemented Capsule's Medical Device Information Platform to connect its medical device ecosystem to its clinical information systems.
Talkdesk announces the launch of Healthcare Experience Cloud for Providers, contact center technology for the enterprise that coordinates and personalizes patient communications.
Beacon Health System (IN) adopts ProviderMatch software from Kyruus to better enable patients to find providers and schedule appointments.
---
Sponsor Updates
Blog Posts
---
Contacts
Mr. H, Lorre, Jenn, Dr. Jayne.
Get HIStalk updates.
Send news or rumors.
Contact us.