Top News
Amazon launches an online pharmacy, giving customers the ability to order prescriptions, compare prices, and consult with pharmacists. The service will be available in 45 states starting this week.
Prime members will receive free, unlimited two-day shipping and discounts on certain drugs.
Somewhat hidden in Amazon Pharmacy's webpages is a GoodRx-like Prime prescription savings card that is accepted by most major pharmacy and grocery chains.
Amazon jumped into the pharmacy space in 2018 when it acquired prescription delivery service PillPack for $753 million. PillPack — which offers prescriptions on 30-day schedules to typically older, sicker patients — will remain a standalone service, though its infrastructure was used in Amazon Pharmacy's underpinnings.
Shares of CVS, Walgreens, Rite Aid, and GoodRx dropped between 7.5% and 18% on news of the launch.
---
Reader Comments
From Musical Box: "Re: classic rock. I take it you aren't a fan from your recent comments." I dislike country music because "country" artist dues-paying should involve a modest rural upbringing, grounded lifestyle, and non-pop expression of musical tradition that goes beyond having a record company provided an always-handy cowboy hat, but I would still rather listen to faux country than an algorithm-driven "classic rock" radio station that sounds like a nursing home playlist in ignoring anything that came on this side of Ronald Reagan's presidency. I'm pretty sure that the 20-something musical geniuses in Pink Floyd were hoping with "Money" to enlighten rather than entertain car-bound cubicle commuters, who have since rescheduled the band's creative output from late-night mental space travel to morning Muzak.
---
HIStalk Announcements and Requests
Thanks to Diameter Health for upgrading its HIStalk sponsorship to Platinum. The company sets the standard for clinical data optimization with automated, scalable, auditable technology that provides greater value to organizations that depend on multi-source data streams, such as health plans, HIEs, HIT, insurers, and health systems. Thanks to Diameter Health for supporting HIStalk.
A benefit and a challenge of being a grammar Nazi — so labeled by folks who roll their eyes at the concept that we can all communicate more effectively by honoring basic rules of the road — is that while someone else's wording and spelling choices are often amusing, they sometimes make me think way too much. Case in point: my laptop updated Windows this morning and gave a message, "Don't turn off your computer," leading me to mentally debate whether a better choice would have been, "Don't turn your computer off."
---
Webinars
November 18 (Wednesday) 1 ET. "Do You Really Have a Telehealth Program, Or Just Videoconferencing?" Sponsor: Mend Family. Presenters: J. D. McFarland, solutions architect, Mend Family; Nick Neral, national account executive, Mend Family. Healthcare's new competitive advantage is telehealth, of which a videoconferencing platform is just a small part. This presentation will describe a comprehensive patient journey in which an organization can acquire new patients, reduce check-in time, reduce no-shows, and increase patient satisfaction, all using virtual care. Health systems did a good job in quickly standing up virtual visits in response to COVID, but telehealth and the digital front door are here to stay and now is a good time to re-evaluate tools and processes that support patient scheduling, digital forms, telehealth, and patient engagement as part of a competitive strategy.
November 18 (Wednesday) 2 ET. "Leveraging a Clinical Intelligence Engine to Solve the EHR Usability Crisis." Sponsor: Medicomp Systems. Presenter: Jay Anders, MD, MS, chief medical officer, Medicomp; David Lareau, CEO, Medicomp. Healthcare is long overdue for a data makeover. Clinician burnout is fueled by inaccurate, inconsistent, and incomplete clinical data, but that can be improved without scrapping existing systems. The presenters will describe the use of tools that work seamlessly with EHR workflows to deliver actionable data, improve interoperability; support the clinician's thought process; and improve usability for better decision-making and accurate coding.
December 3 (Thursday) noon ET. "Why Patient-Centered Billing: How University Physicians' Association Increased Revenue and Reduced Days to Pay." Sponsor: Relatient. Presenter: Christy Bailey, VP, University Physicians' Association. Financial recovery calls for a better patient financial experience as providers drive revenue, engage patients, and reduce costs and bad debt. The presenter will talk about patients as payers and how delivering a financial experience that meets their expectations can improve the financial outcomes of providers, hospitals, and health systems.
Previous webinars are on our YouTube channel. Contact Lorre to present your own.
The recording of this week's webinar, "COVID-19 and Beyond: A CISO's Perspective for Staying Ahead of Threats" by Everbridge VP/CISO Sonia E. Arista is live on YouTube.
---
Acquisitions, Funding, Business, and Stock
Healthcare access and orchestration solution vendor Central Logic acquires Ensocare, which automates the referral of hospital patients to post-acute care.
AliveCor will use a $65 million Series E funding round to further develop its remote cardiology technology with expanded telemedicine capabilities, and the addition of detection and condition management services. The company gained FDA clearance last year for the first consumer-grade product to monitor heart activity on six different leads.
SOC Telemed reports an 11% dip in Q3 revenue, attributable to a decrease in hospital utilization during the pandemic. Company shares on the Nasdaq have dipped slightly since its debut last month through a merger with SPAC Healthcare Merger Corp.
Patient self-scheduling app vendor Solv raises $28 million in additional funding, increasing its total to $51 million. The company says that online appointment scheduling in its network has increased from 22% to 60% of the total, app usage has increased sixfold in the past year, and users have booked 700,000 virtual visits since March 2020 versus 9,000 in all of 2019. The founders came from real estate site Trulia.
Communication and patient engagement platform vendor Upfront Healthcare raises $11.5 million in a Series B funding round, increasing its total to $21.5 million. Co-founders Ben Albert and Carrie Kozlowski started the company in early 2016 after working with The Advisory Board Company's Crimson Care Management system.
---
Sales
Northern Health in Melbourne, Australia, will implement Cerner towards the end of 2022.
Leidos awards 3M Health Information Systems a contract to deploy its computer-assisted coding technology to DoD treatment facilities as part of the DHMSM initiative.
---
People
Allan Kyburz (PeriGen) joins OnShift as RVP of field sales.
Augmedix names Saurav Chatterjee (Lumiata) as CTO.
Janet Dillione (Action Medical Technologies) joins health monitoring solutions vendor Connect America as CEO.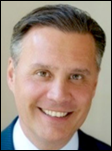 Behavioral health IT vendor Tridiuum hires Philip Vecchiolli (Optum) as chief growth and strategy officer.
---
Announcements and Implementations
ECRI will shut down its Partnership for Health IT Patient Safety collaborative on December 31 after seven years, with the emailed announcement lauding its accomplishments without explaining its demise. The physician reader who forwarded ECRI's email says that it's a shame to be shutting down one of few national efforts that focuses on health IT safety, while also noting that providers haven't demanded such a project or offered much support. That reader concludes, "I want to shout out to my fellow clinicians and their professional organizations (loudly enough that they listen) that assuming someone else will take care of safety will eventually lead to more federal intervention, particularly in the new administration. "
Change Healthcare develops social determinants of health-focused analytics using de-identified claims data, enabling providers to identify determinants that impact patient visits across population segments and care settings.
A Black Book survey names Fortinet as the top-rated vendor of end-to-end enterprise cybersecurity suite software and services.
A new KLAS report on health system financial improvement consulting finds that PwC and Accenture are reliably high performers, while several Huron clients reported issues with their assigned consultants and Optum performs poorly in engagement execution.
---
COVID-19
A record 73,000 people were COVID-19 hospital inpatients in the US as of Monday. Eight states, all of them in the Midwest, are exceeding 400 hospitalizations per million residents. Cleveland is overwhelmed to the point that the city could not assemble case counts Sunday or Monday.
Sweden bans gatherings of more than eight people as it abandons its model of allowing coronavirus to run its course in hopes of developing herd immunity instead of implementing population safeguards. The prime minister urges citizens to "don't go to gyms, don't go to libraries, don't host dinners. Cancel."
Switzerland reports that every one of the country's ICU beds is occupied, with zero capacity for COVID and non-COVID patients.
---
Other
Delaware public health officials disclose that a now-former employee mistakenly emailed the COVID-19 test results of 10,000 people to an unauthorized user.
Zocdoc founder and CEO Oliver Kharraz, MD says in a TechCrunch column that legacy telehealth services like Teladoc were built in an Uber-like "randomized triage care" model to connect people with whatever doctor is available to address their rash or cold instead of developing an ongoing, trusted relationship with a provider who can take a more holistic health approach. He says, "Patients are far better stewards of their own health than a random doctor generator" and observes that 90% of surveyed telehealth patients would rather choose their provider instead of being assigned one randomly. Most patients also favor selecting a nearby doctor so they can continue the conversation in person if needed.
---
Sponsor Updates
Blog Posts
---
Contacts
Mr. H, Lorre, Jenn, Dr. Jayne.
Get HIStalk updates.
Send news or rumors.
Contact us.