From Truthtailor: "Re: Dairyland. At Dairyland's User Group conference this week, they officially announced the acquisition of APS, making them the largest HIS provider to community hospitals. Also, they have re-branded — they are now Healthland." That news isn't on the company's site and the old name is still there. Too bad … they could have gotten some nice exposure in conjunction with the announcement. I see they have registered healthland.com, even though there's no site there yet. Lots of companies use that name, so hopefully they've set some cash aside to fight off the inevitable ceasing-and-desisting.
From Bavarian Pretzel: "Re: German engineering. It seems the old ossified politics-of-obstruction SMS camp has taken over from the Germans. If we had some solid German leadership and engineering, perhaps Soarian would actually soar."
From Freddy Mae: "Re: Emageon. Anyone who wants the story can go to the investor's page to access all SEC documents. Message boards feature interesting opinions, some very well reasoned, but they are only guessing. When — or if — Emageon gets new owners will be a decision of its board." Link. The company sounds like gangbusters on the Investor Presentation on that page.
From Peter Potamus: "Re: HIStalk. Write less, I'm a busy man." I bet you're no busier than I am. All you have to do is read (try writing and see how long that takes). If you don't have a few minutes three times a week to get fully up to speed on everything that's happening (and likely to happen) in the industry, then you probably won't be busy for long.
From The PACS Designer: "Re: teamwork. While the so-called fight over who owns PACS and other systems can get acrimonious, it really should be focusing on teamwork amongst the various players in IT and the departments. One way to break down silo walls is to have department members and IT personnel share some time each week in each others department to get educated on daily activities. Beth Israel Deaconess Medical Center has a program called SPIRIT which addresses department problems and gets various others evolved to solve a problem that can help other departments as well. Paul Levy, CEO of BIDMC, posted a piece on 'Lean is not about dieting' on his Running a Hospital blog that gives you an idea of what the program is all about." Link.
Listening: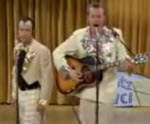 Australia's IBA Health, which bought iSoft and its big-everywhere-but-here Lorenzo hospital system, says the new version due out in November will be opened up to outside applications developers.
One of the folks at Pragmatic Marketing, a regular HIStalk reader, saw my mention of the book Tuned In (which I said I was going to buy once I hit $25 in Amazon stuff to earn free shipping) and sent copies to Inga and me. Its premise is that vendors have to connect with the general public (not customers or salespeople) to identify problems whose solution is likely to be profitable. Like most books of its type, it sometimes stretches its arguments a bit, but I  liked it because it's refreshing. I enjoyed the Understand Buyer Personas chapter. The book also echoed something I've been saying for years: vendors spend too much time letting existing customers drive product development instead of soliciting fresh solution ideas from the non-customer public (example from the book: if you had interviewed Walkman users in the pre-iPod days, none of them would have said, "Invent an iPod." They would whine about the buttons or something trivial while Steve Jobs and Apple ate your lunch). I skimmed it closely, but it's worth a more detailed read that I'll be giving it shortly.
The TEPR people launch the Center for Cell Phone Applications in Healthcare, which they somehow turn into the obligatory acronym but make it C-PAHC. I don't like acronyms, but especially those that are contrived to spell out something that they really don't spell out at all (hint: pick a name short enough not to need an acronym and you won't have to force-fit one). They're already hawking membership and conferences, one of which is in India. MRI has one of those fake blogs that's just a place for unnamed editors to post press releases.
Right as we talk here about the minimal influence that Revolution Health has had on healthcare (and its own profits), Modern Healthcare's readers vote Steve Case as the most powerful person in healthcare. All kinds of regrettable quotes fawn on about Steve's vision, how he's going to reform the system, and how he has a huge impact on health IT throughout the entire world (he's no Bill Gates, that's for sure). Judy Faulkner is 50 spots below Steve (huh?) Steve Lieber is #92. Deb Peel is #72 (#4 last year). Careful readers will note that those named swing wildly from year to year: Case wasn't even on the list last year (and hasn't done much since). Brailer was #1 in 2004, then skipped town. It's just another cheap magazine trick to sell ads with and lure readers with breezy reading and pretty pictures, right up there with People's "Most Beautiful People" or any article that features a "By the Numbers" sidebar for morons.
My Inside Healthcare Computing guest editorial this week (coming out Wednesday): The Olympics as a Project Management Lesson: Those Chinese Would Have Had Your Clinical Systems Live By Now. Here's a sample of the highly analytical thought leadership I exhibit there in weekly prose: "In fact, I might be the only American who didn't watch any of the Olympics, other than a little of the women's nude … uhh, beach … volleyball (I think the US beat some other teams, but I'm not really sure since they kept running back and forth under the net while I was distracted)." The newsletter people will be happy to sign you up for a subscription or sell you The Best of Mr. HIStalk, Vol. 2, which, disappointingly, has resulted in no offers of a Hollywood script deal, a one-man Broadway show, or groupie liaisons. Well, it's early.
PHNS names Dan Allison, formerly of EDS, as CEO. Chick Young steps down from that role, but sticks around as board chair.
The Allscripts-Misys merger or spinoff or acquisition or whatever it is (too complex for me, that's for sure) will occur somewhere around September 26, this article predicts. I know you'll be shocked, but Misys hints strongly that some of the locals will be Six Forked after the synergy shower starts spewing.
Wisconsin papers are enamored with Epics jobs, revenue, and culture, so here's yet another installment. Factoids: 3,250 employees, $250 million payroll expense, $500 million revenue, a supposed Wall Street valuation of $1.2 billion (heck, even IDX was worth that to GE), and 98% of its 50,000 annual job applicants are turned away. Best factoid of all: Judy owns 43% of the shares, so even at that way-too-low valuation, that's a cool $516 million (I'd always worry that the impatient spawn might slip something in the peanut butter).
Strange: if NASA ever sends astronauts to Mars (doubtful, given poor results so far and nearly limitless spending), communications will take too long to provide psychological counseling. Answer: software you can talk to, like an "interpersonal conflict widget." Sounds like that old Eliza software program.
A New Zealand woman dies after some sort of e-prescribing mixup in which she was given chemo meds with incorrect instructions. The software vendor punted, saying its product is like a typewriter and the doctor and pharmacist have to provide the judgment.
This is mildly interesting, though maybe marginally useful: a USP web page lets you type in a drug name, then lists reported errors confusing that drug with the others listed. I'm not sure why a group as authoritative as USP capitalizes generic names in its press release, though.

HERtalk by Inga
Greenway Medical Technologies announces a 47% increase in sales in FY08.
IntelliDOT completes implementation of its wireless handheld BPOC products at Providence Healthcare Network (TX), integrating with Epic for the first time.
Samuel H. Adams is announced as new senior VP of sales for North America for Picis. Company co-founder Liz Popovich is now executive VP for international operations. Adams was president and CEO of St. Croix Systems and has had multiple roles at Lawson Software. Of course, I am curious about the beer and patriot connection. I wonder how many times a day Sam gets asked about that?
New to Inga Radio: Duffy (Welsh singer-songwriter, sort of Dusty Springfield-ish) and Sam Bush (bluegrass).
Nueterra Healthcare (KS) selects McKesson's Paragon HIS and Horizon PACS systems for three new community hospitals.
More psychiatric hospital problems. After two Tampa General Hospital patients killed themselves, federal investigators find at least five patients sleeping in a psych unit hallway. The hospital isn't talking, but a lawyer for the dead patients points to understaffing as a key problem.
Alabama state employees who don't take care of their obesity or other health issues risk paying a $25 a month charge for health insurance.
The Washington Post has a piece on a growing trend for physicians to re-invent their practices to improve patient care. The article focuses on a couple of "micro-practices" that have used technology to improve wait times and patient care.
NextGen parent Quality Systems (QSI) announces that all three major proxy voting advisory services recommend that shareholders vote for all the QSI board nominees, saying that company performance suggests that change is unwarranted.
Streamline Health Solutions announces its Q2 numbers: revenue rose 51% and net losses fell from $1.1 million ($0.12/share) to $0.4 million ($0.05/share).
A former UW computer science professor is quoted as saying, "Epic Systems hires more people every month than all the biotech companies in Wisconsin combined." UW-Madison is trying to recruit more computer science grads to meet the area's current and future needs.
USC Care Medical Group licenses several Lawson software packages. Here is an observation about the odd nature of press releases: Lawson just made this announcement though the deal was signed in May. Guess the PR department needed some good stuff to mention.