Top News
CDC will regain control of hospital-reported COVID-19 data on December 31 when the government's contract with TeleTracking ends.
HHS hired the patient flow technology company in July 2020 via a direct call to its co-CEO. HHS then instructed hospitals to stop sending their data to CDC and to instead use TeleTracking to populate the HHS Protect system.
TeleTracking has earned $50 million from the contract.
---
HIStalk Announcements and Requests
HIStalk sponsors who are attending Epic UGM, send me your participation information and I'll include it in an online guide that I'll run later this week. I've only heard from Availity, FDB, and Sphere so far, not counting the non-sponsors that submitted a form that will unfortunately remain unused. After-hours social events likely abound, so send me your info if you're running short on invitees.
Mrs. HIStalk drafted me into doing some video recording and YouTube posting for a non-profit where she volunteers. My quickly assembled on-the-cheap technology arsenal involves an IPhone, a $32 wireless lavalier microphone, and Movavi Video Editor Plus 2022, for which I Googled to find an online coupon that dropped the no-subscription-required license down to $40. That software made it easy to edit and connect various video clips with one-click color and volume correction, insert some royalty-free opening music, and add a few text titles. I think I chose wisely (if somewhat randomly) since the Movavi software is easy to use while having a lot of powerful functions that are unobtrusive until needed. I'm not a video expert and have no interest in becoming one, so the small expenditure of cash and effort hit my sweet spot.
---
Webinars
None scheduled soon. Previous webinars are on our YouTube channel. Contact Lorre to present your own.
---
Acquisitions, Funding, Business, and Stock
UK-based digital healthcare company Babylon denies reports that it may be seeking a buyer as it wrestles with sinking share price. The business, which initially made a name for itself by offering virtual care services to the NHS, has gained a foothold in the US by acquiring 700-physician Meritage Medical Network; health kiosk vendor Higi; and DaytoDay Health, which offers patients pre- and post-visit care education, communication, and clinical support via personal care teams. BBLN went public via a SPAC merger in October 2021 at a valuation of $4.2 billion, with share price having dropped 93% in the ensuing 10 months for a company valuation of $335 million.
Sema4, which offers precision medicine and clinical trials tools, eliminates 250 jobs, 13% of its workforce. The founder and president has left the company and board. SMFR share price dropped 33% Tuesday on the news and have shed 86% of their value since the company went public via a SPAC merger in July 2021, valuing the company at $611 million.
Chronic disease management software and services company CareHarmony raises $15 million in a Series A funding round.
Hospital cost management system vendor SpendMend acquires Trulla, which sells pharmacy procurement software. That's a pretty large misspelling of "visibility" on their webpage above.
Signify Health, the value-based home health provider that is reportedly being pursued by CVS Health, will lay off 489 people beginning October 1. The majority of affected workers work remotely, according to the company, which says the workforce reduction is the result of its decision to shutter its Episodes of Care Services segment.
Enterprise medical imaging vendor Intelerad acquires PenRad Technologies, which offers productivity tools for breast imaging and lung screening.
Activist investor Elliott Management buys a large stake in Cardinal Health and nominates five candidates for board positions.
---
Sales
Christus Health will implement the KyruusOne provider data management platform to create a digital directory.
SSM Health will work with Optum to develop new inpatient care delivery models, billing processes, and patient engagement experiences using clinical technologies and analytics.
University of Florida Health Shands chooses Syntellis Performance Solutions for financial planning, cost accounting, and decision support.
---
People
Ross Martin, MD, MHA (360 Degree Insights) joins consulting firm Agilian as CMIO.
Health Gorilla hires Steven Lane, MD, MPH (Sutter Health) as chief medical officer.
The SSI Group promotes Lori Brocato to SVP of product management.
University of Chicago Medicine names Maia Hightower, MD (University of Utah Health) chief digital and technology officer.
Philips will promote Roy Jakobs, head of its connected care business, to president and CEO when Frans van Houten steps down on October 15.
Nicole Dowsley, MBA (Genomind) joins Clearwater as chief transformation officer.
Verato hires Richard Jordan (Sutherland) as chief commercial officer.
---
Announcements and Implementations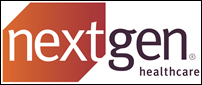 NextGen will apply to ONC to become a TEFCA-enabled, vendor-agnostic Qualified Health Information Network. According to the company, it is the first ambulatory-specific vendor to apply to become a QHIN.
The California Department of Public Health will implement lab result collection and reporting software developed by Manifest MedEx as part of its new Surveillance and Public Health Information Reporting and Exchange. Manifest MedEx, Diameter Health, and Lyniate developed the SaPHIRE system.
Duke Health (NC) implements Scanslated's interactive radiology reporting service at its three hospitals and 14 outpatient imaging facilities.
Australia's Northern Territory Government deploys the first phase of its $182 million patient health record system. Built on InterSystems TrakCare software, the technology will ultimately replace six legacy systems.
---
Government and Politics
The 6th Medical Group at Macdill Air Force Base (FL) and Fox Army Health Center (AL) will go live in the next wave of MHS Genesis deployments on September 24.
FDA will allow hearing aids to be sold over the counter to people who have mild to moderate hearing loss, starting in the next few weeks. FDA says that 80% of the 30 million Americans who have hearing loss don't seek help, audiologist exams aren't covered by insurance, and the market is dominated by a handful of companies that sell the devices for thousands of dollars. Experts say that FDA's decision will spur innovation that could radically change the way that hearing devices work and look. My prediction is that the future's hearing aids will be like listening to the Spotify phone app on Beats by Dre wireless buds, because why not? Get in there, Apple.
---
Privacy and Security
Conifer Health Solutions reports that an unauthorized user gained access earlier this year to a Microsoft Office business email account that was associated with Brookwood Baptist Medical Center (AL). The RCM vendor has been unable to determine if the personal information of BBMC patients has been accessed.
An internal report determines that an IT systems failure in May at four hospitals in the UK cost $686,000 and led to the cancellation of 1,000 appointments. The report also revealed that the outage, which was caused by a VMware software defect, led to 330 incidents of patient harm.
---
Other
Researchers and stroke experts from Wake Forest University School of Medicine (NC) and Atrium Health Wake Forest Baptist's Comprehensive Stroke Center develop COMprehensive Post-Acute Stroke Services – Care Plan, a digital health tool that uses algorithms to create custom-made care plans for stroke patients. The COMPASS-CP tool can be embedded within a patient's EHR and integrated with remote patient monitoring programs. Wake Forest's Innovations arm has created Care Directions Inc. to commercialize the technology.
A study published in a data science journal finds that digital health companies are sending data to Facebook to target user advertising, sometimes violating their own policies that prohibit user tracking across websites. The authors found that participants in an online cancer community had their activity tracked by apps from Color Genomics, Myriad Genetics, Invitae, Health Union, and Ciitizen. The only company of the five companies to inquiries by Forbes was Health Union, which said it tracks information but gives users the option to accept or reject cookie-based tracking, also noting that the company isn't bound by HIPAA because it isn't a provider. Facebook parent Meta said the companies should not be sharing user information using its Business Tools.
Physician and author Danielle Ofri, MD, PhD describes in an article in The Atlantic why her experience took her from telemedicine skeptic to advocate, labeling it as "an indisputable complement to in-person care:"
She saw how hard it was for patients to miss a day's pay to take public transportation to office visits.
Telemedicine dropped her no-show rate to nearly zero since patients weren't canceling because of unexpected job demands or transportation difficulties.
Eye contact has improved, as she can focus on the on-screen patient rather than the computer screen, and they can see each other face-to-face without masks.
She can see the patient's living situation and get to know them better by meeting their families and aides.
Research has shown that routine physical exams are "largely ceremonial" and chronic illness mostly requires cognitive and conversational interaction.
Providers, like patients, can work from home if they have sick children or are affected by COVID-19.
---
Sponsor Updates
Blog Posts
---
Contacts
Mr. H, Lorre, Jenn, Dr. Jayne.
Get HIStalk updates.
Send news or rumors.
Contact us.