Top News
Harris acquires Australia-based Meridian Health Informatics, which offers maternity and clinical solutions.
Harris says its strategic growth plan calls for more acquisitions in Australia.
Canada-based N. Harris Computer Corporation, which operates as Harris under Constellation Software, operates 18 acquired health IT brands that include Amazing Charts, Iatric Systems, IMDSoft, Picis, and QuadraMed.
---
Reader Comments
From Pointy Skull: "Re: health IT podcasts and video versions of podcasts. Can you review this one?" I could, but I'm a written word, short attention span kind of guy who values conciseness and weeding out pointless fluff and would thus vastly prefer a skimmable transcript or excerpted high points (if, indeed there were any). Podcasts and videos are fine for entertainment or where a picture is worth 1,000 words, but just watching an undisciplined and / or un-insightful presenter rambling away on a screen drives me crazy. But then again, I'm often critical of industry folk whose books, presentations, or writings seem to fall short on either effort or ability.
From Usurious Rates: "Re: Hims and other vanity prescription-writing companies. Are they telehealth?" They don't seem like it to me. Companies that sell prescription-only products related to hormones, sex, hair, or skincare by hiring doctors as prescription-writing robots are just exploiting human weaknesses — impatience, vanity, and embarrassment — in allowing customers eschew actual medical advice in favor of getting a quick prescription for whatever they've decided they want. I bet 98% of people who are "evaluated" by these sites end up with a prescription that creates no harm, raising the question of why the drug is prescription-only in the first place. I'm really skeptical about Hims getting into the anxiety and depression telehealth business.
---
HIStalk Announcements and Requests
RIP rock legend Eddie Van Halen, who died of cancer Tuesday morning at 65.
---
Webinars
October 28 (Wednesday) noon ET: "How to Build a Data-Driven Organization." Sponsor: Newfire Global Partners. Presenters: Chris Donovan, CEO and founder, Adaptive Product Consulting; Harvard Pan, CTO, Diameter Health; Jason Sroka, chief analytics officer, SmartSense by Digi; Jaya Plmanabhan, data scientist and senior advisor, Newfire Global Partners; Nicole Hale, head of marketing services, Newfire Global Partners. The panel of data experts will discuss the opportunities that data can unlock and the challenges involved with becoming a data-driven organization. Attendees will learn why having a data strategy is important; how to collect, manage, and share data with internal and external audiences; and how to combat internal resistance to create a data-driven culture.
Previous webinars are on our YouTube channel. Contact Lorre to present your own.
---
Acquisitions, Funding, Business, and Stock
Rock Health's latest analysis shows that 2020 is already the largest funding year ever for digital health, with $4 billion invested in startups during Q3, for a total thus far of $9.4 billion. On-demand healthcare services like telemedicine, prescription delivery, and at-home urgent care have seen the most attention, with 48 deals totaling $2 billion.
Medicare insurance plan operator Clover Health will go public through a merger with Social Capital Hedosophia Holdings, giving it a valuation of $3.7 billion. The company, which also offers clinical decision support software, inked a deal with Walmart Health last week to offer its Medicare Advantage plans to patients in Georgia.
---
Sales
The Chesapeake Regional Information System for our Patients (CRISP), Maryland's statewide HIE, selects patient engagement technology — including secure access to COVID-19 testing results — from Get Real Health.
---
People
Remote patient monitoring company WithMyDoc hires Frank Astor, MD (Naples Community Hospital Healthcare System) as chief medical officer.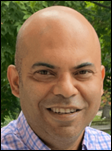 Shandy Guharoy (Evolent Health) joins healthcare and social services referral software vendor Unite Us as CTO.
---
Announcements and Implementations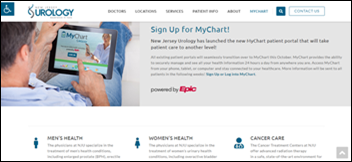 New Jersey Urology becomes the first large, independent urology group to implement Epic.
San Luis Valley Health (CO) implements Meditech with consulting help from Engage.
Phelps Health (MO) rolls out Epic.
A new KLAS report on team-shared mobile devices for nurses and other care team members finds that hospitals like the IPhone because it is solid and integrates will with Epic, Meditech, and Mobile Heartbeat; the ruggedized Zebra TC51-HC is heavy and expensive but allows hot-swapping batteries and can be used for barcode scanning and taking photos; and the Vocera Smartbadge has very strong software and security that is used primarily for push-to-talk conversations and texting. Spectralink and Ascom have not been able to regain the market share they lost from their early devices that were heavy and featured small screens.
---
Government and Politics
Defense Health Agency Director Lieutenant General Ron Place congratulates sites in California and Nevada on their MHS Genesis go-lives, part of the DoD's Wave Nellis launch in late September. The next wave of go-lives – the department's third – will happen next month.
---
COVID-19
The White House rejects the FDA's higher standards for the safety and effectiveness of a COVID-19 vaccine after it says drug companies complained and the new standards would delay release until after Election Day. FDA says it has not heard those concerns from drug companies and all but one of the companies in the vaccine race have expressed their support for FDA's guidance in the interest of bolstering public confidence. Pfizer's CEO went on record Tuesday morning as saying the company has not discussed FDA's guidelines with the White House. FDA says it will move ahead with the stricter standards. UPDATE: the Wall Street Journal reported Tuesday afternoon that the White House has dropped its objections and will sign off on FDA's toughened guidelines that call for companies to monitor recipients for two months before requesting FDA's Emergency Use Authorization.
CDC republishes its previously withdrawn warning that coronavirus can spread via airborne droplets at distances greater than six feet and linger in the air for minutes or hours, especially in poorly ventilated areas. It stresses, however, that most spread occurs from close contact with someone who is infected. The information was accidentally published to CDC's website a few weeks ago before it had been approved and was then removed.
The White House will not perform contact tracing on attendees of the Rose Garden celebration 10 days ago that has infected at least eight people. Meanwhile, New Jersey health officials scramble to perform contact tracing of the 206 people who attended President Trump's fundraiser at his golf club there on Thursday, for whom the Republican National Committee provided only email addresses without phone numbers or physical addresses. That event was held after White House aide Hope Hicks had tested positive, meaning everyone who had been in close contact with her for more than 15 minutes should have been self-isolating for 14 days.
Public Health England's use of Microsoft Excel for COVID-19 test results compilation causes 16,000 cases to go unreported. PHE's developers chose the old .XLS file format (which was replaced by .XLSX in 2007) for converting the CSV files of commercial labs, unaware that its limit of 65,536 rows would allow a single file to truncate rows after hitting around 1,400 cases.
Salesforce announces Work.com for Vaccines, and end-to-end vaccine management system for governments and healthcare organizations that includes a public health command center, inventory management, appointment scheduling, outcome monitoring, and public health notifications.
---
Other
Universal Health Services confirms it has completed the recovery process for servers at its corporate data center, and that all of its US-based inpatient facilities have been reconnected. The company was the victim of a cyberattack last week that impacted all 250 of its US facilities.
A former New York City hospital IT employee is sentenced to 30 months in prison for installing a keylogger program on the computers of 70 workers, most of them female, to steal the login credentials for password-protected personal accounts, photos, documents, and tax records. The unnamed hospital spent $350,000 to remediate the resulting network damage.
---
Sponsor Updates
Blog Posts
---
Contacts
Mr. H, Lorre, Jenn, Dr. Jayne.
Get HIStalk updates.
Send news or rumors.
Contact us.