My last day at HIMSS … how I already miss seeing friendly faces around every corner, the fantastic free food in the press room, readers stopping by the HIStalk booth to tell me why they love (or hate) some of the things we do. I'm already looking forward to Orlando, and can't say goodbye quickly enough to Pacific Time. But I'm getting ahead of myself.
My last morning got off to a nice start. I found that chivalry is indeed not dead, as several gentleman helped me cart my luggage between the HIMSS shuttle and conference entrance. I wasted no time in grabbing coffee from the press room before meeting with Lauren Douglass, brand manager for Medhost's YouCareUniverse. She brought me up to speed on several nuggets of news, including the fact that the company's YourCareEverywhere mobile app has recently been certified for Meaningful Use – the first of its kind to attain certification, to the best of her knowledge. The company, like many others at the conference, is joining the interoperability conversation in a big way via a project with an unnamed EHR vendor.
Encore Health CEO Dana Sellers joined me afterwards to chat about the show. (I love talking with smart folks that have been in the industry as long as she has; it's a great way to absorb just a tiny bit of their wisdom.) We talked about everything from The 5 Love Languages to value-based care. She pointed out that, while a theme usually emerges by this point in the conference, she just couldn't put her finger on one this time around. She equated it to post-Y2K, when the industry settled into a six month lull to catch its breath. "We're in that same lull," she explained, adding that her customers are taking a step back to recover from Meaningful Use and ICD-10. Sellers predicts that once they've taken a breather, providers will move full speed ahead with figuring out how to derive value from their healthcare IT.
Her comments regarding lack of a theme hit a nerve. HIMSS conference news cycles in years past have been driven by industry-wide EHR adoption, then ACOs, then Big Data (as its history of HISsies attests), and I was fully prepared for yet another buzzword to rear its ugly head. While population health management, analytics, cybersecurity, and value-based care have been tossed around, I haven't gotten a sense that one is more important than the rest to providers walking the exhibit halls. Yes, everyone is talking about interoperability, but as BIDMC CIO John Halamka smartly said in his session with Jonathan Bush, "Interoperability is a bit like porn. I can't define it, but I know it when I see it." I haven't even heard much mention made of precision medicine, aside from HHS reps talking it up in various sessions. Perhaps readers will offer a different perspective.
After coffee talk, I walked just a few yards to the HX360 Pavilion, which turned out to be a really nice, open space for its exhibitors, including Matter and Startup Health. I'm not sure how it compared to pavilions past, but it was nice to enter into an exhibit space not filled to the gills with humanity.
I caught the #HITsm panel featuring illustrious thought leaders like Drex DeFord, a longtime friend of HIStalk and participant in our HIMSS16 CIO luncheon. Host @HealthStandards kept the live and virtual discussion high level by focusing on innovation in HIT. A number of themes emerged, including the consumerization of healthcare and technologies poised to have the biggest impact. My vote goes to any type of tech – high or low – that can alleviate the costs associated with aging in place, long-term care, and palliative care. A big chunk of healthcare dollars goes towards caring for the elderly in these categories, and so it stands to reason that technology that addresses these areas might make some waves (if it's not already doing so) in terms of cost and outcomes.
Standards were also mentioned, at which point everybody groaned.
I spent the rest of my time walking through the exhibit hall one last time. Traffic was light in some areas and heavy in others, as this picture of HL7 International's booth can attest. Folks were lined up two to three deep to hear Massachusetts EHealth Collaborative President and CEO Micky Tripathi talk about the Argonaut project.
The #FHIRSelfie photo op just around the corner from where he spoke looked like a lot of fun.
Healthfinch co-founder and CEO Lyle Berkowitz, MD (and associate CMO of Innovation at Northwestern Memorial HealthCare (IL)) was gracious enough to stop and snap a selfie with me, even though I initially mistook him for Cedars-Sinai CIO Darren Dworkin.
My last official "drive by" of the day was to say one final thank you to the Xerox team for the lovely dinner the night before. Chief Innovation Officer of Commercial Healthcare Tamara StClaire and I chatted about the fabulous food and conversation (creamed corn = amazing / value-based care = struggle), and Xerox's new population health management solution, which I'll cover in HIStalk Practice's Population Health Management Weekly Wrap Up on Sunday. I threw her a curveball in asking for her thoughts on HealthSpot's stealthy departure/implosion. She equated Xerox's partnership with HealthSpot as a learning lesson – one that has left the company now fully committed to remaining in the telemedicine space with an eye towards offering virtual queuing and payment processing. She wouldn't name names, but did say that the company is in talks with several telemedicine vendors to prop up their IT infrastructure in the coming months.
I shuffled through tweets as I queued for a taxi to the airport (the line was not that bad), and had to share this one because it is apropos no matter which HIMSS conference.
As is this chart tweeted by @MandiBPro and @drNic1. The expo's WiFi actually ended up being pretty reliable, which isn't always the case at HIMSS.
My flight home has thus far been fun. The terminal was filled with familiar faces and longtime friends and I'm about to crack open one of the books I splurged on at the airport bookstore. I'm hoping humor – and healthcare IT – will get me through the long flight. Safe travels everyone!
---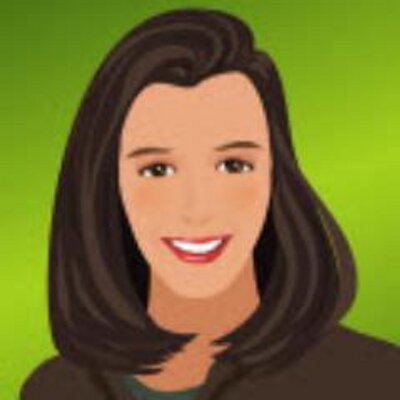 Mr. H, Lorre, Jennifer, Dr. Jayne, Lt. Dan.
More news: HIStalk Practice, HIStalk Connect.
Get HIStalk updates.
Send news or rumors.
Contact us.