When is "perpetual" not perpetual?
Recent encounters in my practice have required me to carefully explain the intricacies of perpetual software licenses, so I decided to share some thoughts with the HIStalk readership. Perhaps due in part to the economy and in part to the anticipated availability of EHR funding, healthcare executives are asking some very specific and important questions in the HIT acquisition process, such as; "What exactly do I get for my money? How long until I must reinvest? How do I avoid or predict additional fees?"
Unless you are using a Software as a Service (SaaS) model, then you probably have acquired use of your software applications under one of many varieties of software licenses that ultimately grant to the license holder a perpetual right to use the software, subject to certain limitations. These limitations vary widely and would make a good topic for another writing. The purpose of this HITlaw article focuses on the single word PERPETUAL.
Perpetual license grants are never 100% perpetual. There is always a proviso. In most cases, this is fine and good and protects the vendor.
Here is a simple boiled down example: "Provided that the customer licensee abides by the terms of the license agreement, use of the software in perpetuity is permitted."
Perpetual use is conditioned on abiding by the terms of the entire agreement, so read carefully and understand the license agreement offered by your vendor. Find the conditions under which the vendor can suspend or terminate the "perpetual" license.
And before I start another firestorm (like the non-disclosure clause HITlaw submission in August), let me be clear that there are some very valid and proper conditions for a vendor to suspend or terminate the right to use its software.
My point is to understand the terms of the license grant itself. First, the terms by which the license is granted (typically payment in full of all license fees) and then the events or conditions that could suspend or revoke that license. Make sure you identify the triggers and weigh the consequences as you make your vendor selection. Hard work up front can alleviate heartburn later.
Finally, keep in mind that the perpetual license is granted subject to certain limits, such as number of users, number of acute care sites, or net patient revenues. In that vein, perpetual also means "assuming status quo". An increase in users, sites, or revenues above the stated maximum, while not a trigger for termination, could trigger payment of additional license fees, which is acceptable as long as the condition is clearly stated and understood up front.
Think of a standard cell phone bill. The customer pays a certain amount per month for up to X minutes of use. If the limit is exceeded, there is an additional fee. This is a simple example, which obviously leads to whole different discussion about being able to accurately predict the additional fees that could potentially arise should the stated limit(s) be exceeded (never leave this term open).
My advice and my mantra are consistent. Recognize and fully understand the terms of use for the license for which you are paying.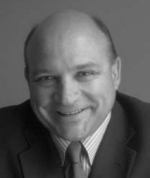 William O'Toole is the founder of O'Toole Law Group of Duxbury, MA.