From The PACS Designer: "Re: cloud slices. You're going to be hearing segments of cloud usage described as a 'Slices'. Since clouds are an SaaS offering, they contain numerous parts, some of which may not be needed by the service requester.  ince you may select a portion of that service, it gets defined as a thick or thin slice. If you design your application with several slices from different service providers, you are in effect creating what TPD would call a 'Dagwood sandwich'.  Using these various slices is similar to using a utility for your service, and cloud usage is charged using the term 'elastic compute unit' or ECU, much like what you would pay for electricity through the use of kilowatts." Link.
From Aaron Rentz: "Re: Certify Data Systems. Has anyone heard of them? Their site (which needs some grammar revision) sounds like they have the ultimate interoperability machine. I don't see how their technology could work as well as they claim out of the box, but it looks like they have clients." Link. They're awfully secretive: no names of anyone involved are mentioned and the street address is used by a bunch of companies (right down the street from the Winchester Mystery House in San Jose). It's a Ricoh Japan incubator spinoff.
From Lil' Kimchi: "Re: athena CEO on CNBC. Great earnings, talks about Obama and HIT." Link.
Columbia University Medical Center and NLP International Corporation announce that the MedLEE natural language text processing application will be brought to market. It processes unstructured medical text, with a demo here.
Steve Lieber of HIMSS defends having the European Commission choose it (an American organization) as its eHealth conference partner. "We are not a US organisation. I mean we are a legal entity in Belgium as well as a US corporation … We established our legal presence in Europe because we want to avoid people thinking that there is a bunch of Americans trying to take over European eHealth policy or practice."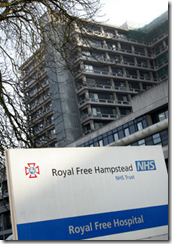 The Royal Free Hospital in London claims it lost $11 million in six months because of the "clunky workflows" of its Cerner Millennium build.
QuadraMed announces Q3 numbers: revenue up 17%, EPS $0.12 vs. $0.19.
Perot Systems retires the JJWild name. The MEDITECH consulting group is now just Perot Systems.
Accenture and Fujitsu slunk away from NPfIT after losing their shirts. Speculation is that BT is bleeding too, after the company announces poor Global Services division profits.
The first digital diagnostic system for Chinese traditional medicine is being tested.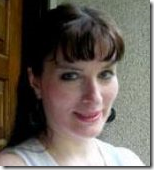 It's not electronic like Neal's "tick, tock" rant, but a Georgia pediatrician sends an eerily similar (but paper-based) memo to employees of the medical practice she founded. It started with the title "War Declared," leading off with "since slackers have declared war on me by electing evil incarnate as president and guaranteeing that our business will never again expand, i will respond by declaring my own war on slackers." The doctor quit the next day, saying the memo was "simply stupid."
GE Healthcare is an investor in a $100 million private equity fund in Saudi Arabia.
University of Michigan Health System implements a hiring freeze. Imagine the Michigan economy if Ford or GM goes belly-up, which looks entirely possible.
A political group in South Africa wants the health minister to investigate the performance of hospital CEOs, which are hired by political appointment, observing that the experience of some of them is in politics, not management or healthcare.
Houston police are investigating the theft of backup tapes from Christus Health Care System, stolen from an employee's car. Why they were there wasn't mentioned.
The FBI is investigating an extortion threat against Express Scripts. The company received a letter in early October with personal information on several dozen patients, threatening to expose similar information on millions more patients if an unnamed sum of money isn't paid.
Struggling Canadian OB system vendor LMS Medical System announces a "strategic restructuring," later more specifically defined as a 50% layoff.
Cook County's hospitals bring in MedAssets to performing upfront financial counseling for patients.
Magee-Women's Hospital (PA), defending itself in lawsuits from pathologists who claimed their names were signed to lab reports they hadn't seen, blames its IT department for botching a system conversion. "The (Information Technology) department didn't consult with pathology before they came up with the program. They created the fix themselves."
Laying off: imaging software vendor Vital Images. The company swung to an earnings loss in Q3, announced Thursday, and cut 11% of staff.
Vendor Deals and Announcements