Top News
An audit reveals that CMS may have paid out nearly $729 million in improper Meaningful Use incentives between 2011 and 2014. OIG auditors based their estimate on the review of 100 payments – 14 of which were made for incorrect reporting periods, or were based on incomplete verification documentation, and totaled just over $290,000. Auditors also found that CMS should not have paid out $2.3 million to providers who switched between Medicare and Medicaid incentive programs during that timeframe. OIG recommends that CMS recoup the money and undertake a more thorough review of all payments made.
---
Reader Comments
From OITNB: "Re: Athenahealth/Medhost deal. I think you may have it wrong or that Medhost may have multiple suitors. Allscripts CEO Paul Black was at the Medhost office on the executive floor a few weeks back."
---
Webinars
June 22 (Thursday) 1:00 ET. "Social Determinants of Health." Sponsored by Philips Wellcentive. Presenter: David Nash, MD, MBA, dean, Jefferson College of Population Health. One of the nation's foremost experts on social determinants of health will explain the importance of these factors and how to make the best use of them.
June 29 (Thursday) 2:00 ET. "Be the First to See New Data on Why Patients Switch Healthcare Providers." Sponsored by Solutionreach. As patients pay more for their care and have access to more data about cost and quality, their expectations for healthcare are changing. And as their expectations change, they are more likely to switch providers to get them met. In this free webinar, we'll look at this new data on why patients switch and what makes them stay. Be one of the first to see the latest data on why patients leave and what you can do about it.
July 11 (Tuesday) 1:00 ET.  "Your Data Migration Questions Answered: Ask the Expert Q&A Panel." Sponsored by Galen Healthcare Solutions. Presenters: Julia Snapp, manager of professional services, Galen Healthcare Solutions; Tyler Suacci, principal technical consultant, Galen Healthcare Solutions. This webcast will give attendees who are considering or in the process of replacing and/or transitioning EHRs the ability to ask questions of our experts. Our moderators have extensive experience in data migration efforts, having supported over 250+ projects, and migration of 40MM+ patient records and 7K+ providers. They will be available to answer questions surrounding changes in workflows, items to consider when migrating data, knowing what to migrate vs. archive, etc.
Previous webinars are on our YouTube channel. Contact Lorre for information on webinar services.
---
Announcements and Implementations
Torrance Memorial Medical Center (CA) rolls out Mobile Heartbeat's smartphone-based clinical communications system to its 2,700 team members.
---
Acquisitions, Funding, Business, and Stock
Genetic testing company Invitae acquires Ommdom, developer of the CancerGene Connect risk assessment and family history analysis tool.
Cognizant plans to acquire TMG Health, a subsidiary of insurer Health Care Service Corp., later this year. TMG, which caters to government-sponsored health plans, will continue to provide IT and business process services to HCSC business units. Cognizant's largest publicized acquisition was TriZetto in 2014 for $2.3 billion in cash.
---
People
Erin Trimble (Athenahealth) joins Redox as VP of business development.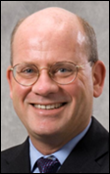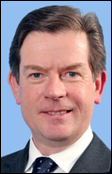 GE promotes healthcare lead John Flannery to CEO and chairman elect. GE Healthcare Life Sciences CEO Kieran Murphy will take over Flannery's role. Murphy will likely devote much of his time to strengthening GE Healthcare's technology with the relocation of hundreds of tech workers to its office in Boston, as well as with a planned $500 million software spend over the next several years.
Patientco hires Alan Nalle (Accenture Strategy) as chief strategy officer.
The American Medical Association names New Mexico Oncology Hematology Consultants CEO Barbara McAneny, MD president-elect at its annual meeting. She will succeed newly sworn-in Mercy Clinic VP David Barbe, MD.
Tycene Fritcher (Solutionreach) joins health system-focused telemedicine company Avizia as CMO.
---
Sales
Greater Baltimore Medical Center (MD) selects Phynd's Enterprise Provider Data Management solution tool to help it manage the data of 15,000 credentialed and referring providers.
Meditech signs up 16 hospitals in the first quarter of 2017.
---
Technology
Caradigm releases a trio of population health tools to help Medicare ACOs understand clinical and financial risk and utilization patterns, and to identify high-risk patients who may need clinical intervention.
Glytec integrates AgaMatrix's wireless blood glucose monitoring app with its EGlycemic Management System, giving providers the ability to offer patients more mobile and tailored insulin dosing management between appointments.
---
Government and Politics
Vice President Pence stresses the president's focus on repealing the Affordable Care Act during remarks to HHS employees. His main points focused on rising premiums, reduced coverage options due to payers leaving the exchanges, and the number of people dropping out of ACA insurance plans – figures that some have called into question. He emphasized that the Republican-crafted American Health Care Act quietly working its way through the Senate will "transition our healthcare economy away from the regulations and mandates and taxes of Obamacare to a patient-centered healthcare system built on personal responsibility, free-market competition, and state-based reform."
---
Innovation and Research
A survey of just over 1,000 consumers finds that only 17 percent believe health-related industries are the most innovative compared to sectors like consumer electronics, telecommunications, and media. Respondents have high hopes for healthcare innovation, though; 70 percent believe health IT will eventually make the biggest impact on their personal health management. They cite wearables, robotics, 3D printing, smart home devices, and AI as technologies likely to make the most waves.
Vanderbilt University Medical Center (TN) researchers create an algorithm based on hospital admissions data that is "80-90 percent accurate when predicting whether someone will attempt suicide within the next two years, and 92-percent accurate in predicting whether someone will attempt suicide within the next week."
Drones carrying defibrillators to the scenes of heart attacks arrive five minutes after launch – 12 minutes faster than local ambulance services, according to a study featured in JAMA. Drones were launched from a fire station within six miles of where previous cardiac arrests had occurred.
---
Other
The New York Times looks at the growing role the Dark Web plays in helping opioid-pushing drug dealers sell and ship their products. Thanks to increased potency and decreased size, "enough fentanyl to get nearly 50,000 people high can fit in a standard first-class envelope."
---
Sponsor Updates
Blog Posts
---
Contacts
Mr. H, Lorre, Jenn, Dr. Jayne, Lt. Dan.
More news: HIStalk Practice, HIStalk Connect.
Get HIStalk updates. Send news or rumors.
Contact us.