My third day at HIMSS started bright and early thanks to the paper-thin walls of my hotel room and the 4:45 am wake-up call for the room next door. Given that I was still on East Coast time, I gave in and got up. I cabbed over to HIMSS, thinking it would be quicker than using the shuttle. My hotel is not that far from the Sands Expo, and yet it still took about 20 minutes for my cabbie to navigate the traffic. He's not a fan of the very narrow taxi drop-off area. I think I'll try the shuttle tomorrow morning and see if that's any quicker. At least it will be free.
After grabbing a quick coffee in the press room, I hunkered down at the HIMSS Spot to watch the passers by and catch up on email and tweets. The WiFi was surprisingly bearable today, which meant I was able to get work done on the go rather than attempting to cram it all in before bed. After watching the masses zip past, I headed over to our booth to relieve Lorre, who left to play hostess for a few hours at HIStalk's CIO luncheon. The highlight of my morning was sashing Ross Martin, program director at CRISP; a member of the HIStalkapalooza alumni; and president, founder, and fellow of the American College of Medical Informatimusicology. After singing a few notes, I too became a member of ACMIMIMI. It was a very productive morning.
I also had the chance to chat with Robert Donnell, MD interim CMIO at the Medical College of Wisconsin, and Shiv Rao, MD a cardiologist at University of Pittsburgh Medical Center. My favorite game to play at HIMSS thus far has been to ask folks how they define population health management. It's amusing because no two answers have thus far been the same. Rao believes PHM is a state of mind, not necessarily a solution, with domain experts making the difference. Donnell told me that, while PHM is talked about everywhere he goes, there's no standard definition. He thinks of it as community health, a kind of "warranty service" that ideally will one day be fueled by IoT. We didn't get into the security or privacy implications of that notion.
The very dapper Steve Whitehurst, CEO of Health Fidelity (above, top), stopped by to say hello; as did Nuance Director of Corporate Communications Ann Joyal and Director of Cloud and Mobile Marketing Jonathan Dreyer cruised by to tell me a bit about the company's new Dragon Medical One platform. I wish I could remember the fun statistic they shared equating a tower of Bibles to physician notes.
The ARC Devices team also stopped by to demo their wireless smart thermometer, coming soon to a peds hospital near you in versions with your favorite comic book characters. It may be low-tech, but this is the kind of product that's already helping to improve nursing workflows.
The Drchrono team also stopped by to give me a live demo of the company's new medical billing app, which was pretty slick in that the physician doesn't have to actually type anything in. No clicks, just taps and drags. I took a picture of the demo, but instead opted to run the one above of company co-founder and COO Daniel Kivatinos petting President Obama's dogs while in town for the Precision Medicine Summit. Drchrono is one of a handful of vendors that have agreed to support the initiative via a commitment to deploying the applications required for consumers to donate their health data directly to the PMI cohort. Kivatinos tells me he had aspirations of having his picture taken with the president, but the dogs had less security.
HC1 CEO Brad Bostic and Chief Marketing Advisor Ali Roach stopped by to follow up on an after-hours invite they sent last week, and we ended up chatting about healthcare CRM. HC1, which offers healthcare relationship management software, seems like it might face some competition from Salesforce. Bostic assured me that it's nearly the opposite – a rising tide lifts all boats, and Salesforce's entry into the market actually validates what his company has been offering for some time.
After Lorre returned, I finally had the opportunity to take a turn around the exhibit floor. The CenterX booth caught my eye because of its vibrant pink and oddly angular shape.
The Leafsprout booth had a very welcoming alien, which made me think they must have had a balloon artist lurking around somewhere.
DSS Inc. promoted its EHR solutions via a full-on screen-printing press. I suppose the ceilings are so high that ventilation wasn't an issue.
The folks at Hyland did their best to entice me with a beer. Their booth's permanent bar was definitely hopping.
Dimension Insight's booth compelled me to stop zipping around and stare at its digital fish. It's the most relaxing booth display I've seen thus far. I might have to return tomorrow for a few minutes of Zen-like stillness in between appointments.
I finally had the chance to meet PerfectServe CEO Terry Edwards in person. This is the company's third HIMSS – his tenth – and the best so far in terms of attendee interest in PerfectServe's secure messaging (and much more) solution.
I'm not a car aficionado, so I can't even tell you what this type of care is. I do know, however, that it's cool (so does the guy stepping up to have his picture taken with it.) Maybe a Formula One model?
Thanks to the folks at Aventura who sent me off with these cute plush owls and a coloring book. They ran out of owls last year, and have already started rationing them. I may spend today with my eyes peeled for crayons or colored pencils. Coloring during the flight home may be good stress relief.
I ended the day at Xerox's dinner at Envy Steakhouse, where I got to enjoy good food (my only real meal of the day, in fact), great conversation, and even better company. Xerox Healthcare CIO of Commercial Healthcare Tamara StClaire did a great job of keeping us talking about value-based care and population health management. My favorite tangent had to do with healthcare IT's love of buzzwords, often used as a way to either jump on some sort of product-buzz bandwagon. Given that I read dozens of press releases every day, I can attest to the fact that today's marketing teams tend to use buzzwords and acronyms as a crutch, enabling their messaging to limp along without putting full weight on the underlying end-user problem their solution solves. I mentioned a rising tide earlier, and there's nothing like sitting amidst a group of brilliant people to make you want to really bring you're A-game expertise. Thanks to Xerox for having me.
My last night in Vegas ended at a decent hour. A good night's sleep will set me right to visit a few more booths and attend one or two more sessions tomorrow before heading home. The #HIMSSanity is almost over!
---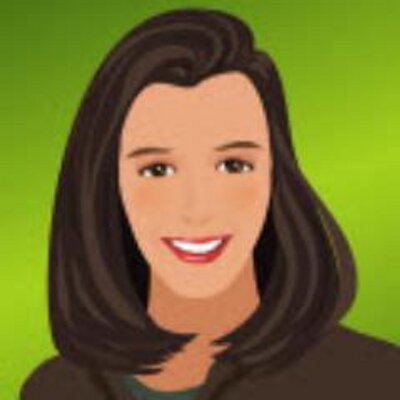 Mr. H, Lorre, Jennifer, Dr. Jayne, Lt. Dan.
More news: HIStalk Practice, HIStalk Connect.
Get HIStalk updates.
Send news or rumors.
Contact us.