Oh Las Vegas …. Where else do I get the chance to see multiple Michael Jackson impersonators crossing the street, a cabbie (mine) get into a cursing match with a pedestrian, and Jonathan Bush pull out his best Donald Trump impersonation? I've been here less than 24 hours and my first day at HIMSS has already been memorable.
The day started off as many of my HIMSS seem to – catching up with the Patientco crew at the airport. Marketing Director Josh Byrd brought me up to speed on the impact the company's new Payments Hub is having in the revenue cycle space. It's already making waves in hospitals, and seems poised to have a big play with RCM vendors, too. The flight was full of the usual suspects. I recognized vendor shirts from Greenway and Modernizing Medicine, and overheard countless HIMSS-related conversations. (I wonder how much money HIMSS could make if they started chartering flights out of major hubs for vendors and attendees?)
I had the good fortune to sit next to Stuart Post, regional vice president at LogicStream Health, who gave me a rundown on the company's quality improvement and revenue management tools. The four-year-old firm is exhibiting for the first time this year, and so I need to make a point to show 'em some love and swing by their booth for a twitpic or two. Post, who's been around the health IT block in various positions at McKesson, Harris, and Microsoft, is firmly convinced that smaller (and presumably more nimble) firms have greater influence than they once did. "The industry is really speeding up," he explained. "It's all about small companies with big ideas, whereas 10 years ago it was about a handful of big companies dominating the market." I'll have to keep that sentiment in mind as I stroll the exhibit hall over the coming days.
Post also asked me for my "HIMSS hot topics," and, based on recent headlines, I predicted that cybersecurity, population health management, and chronic care management will be exhibit-hall buzzwords. (Population health made waves earlier this evening as a contender for the HISsie award for most overused HIT buzzword. It lost to big data, which I believe has won three years in a row.) My prediction was affirmed by chatter at the HIMSS #HITMC meetup, where the topic of choice was what defines an uncertain HIT marketplace. I'd cast my vote for the uncertainty vendors seem to feel around population health versus population health management. Some use the terms interchangeably; some have adopted the phrases in what seem like desperate moves to cash in on their buzz-worthiness. Marketers, messaging is important; so is clarity.
My time at the conference today was short – just shy of an hour spent getting my badge and attending the aforementioned meetup. I was surprised at the amount of people already roaming the halls, although I hear tomorrow will be the peak day, with 40,000-plus expected. I feel like I've spent most of the day in various modes of transportation, bouncing between the airport, my hotel, the Sands Expo, and the House of Blues. I don't know that Uber would have been any better, especially since one HIStalk reader's Uber got pulled over on their way to HIStalkapalooza. If that's not a good reason for being late, I don't know what is.
I'm ashamed to admit that I left HIStalkapalooza early. The East Coast time caught up with me and I headed back to my hotel room with enough energy left to write today's recap and to review tomorrow's jam-packed itinerary. (The 10 events I have on my schedule pale in comparison to the to-the-minute schedules of more seasoned HIMSS-goers.) I had a nice time entertaining our sponsors during our pre-party meet and greet, and a fantastic time listening to my secret crush – Eric Quinones, MD national director, healthcare, Slalom Consulting – recite poetry to me from the House of Blues stage. Never did I think healthcare IT buzzwords could sound so lyrical. Until tomorrow …
---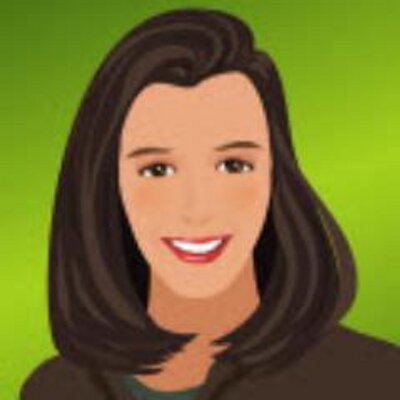 Mr. H, Lorre, Jennifer, Dr. Jayne, Lt. Dan.
More news: HIStalk Practice, HIStalk Connect.
Get HIStalk updates.
Send news or rumors.
Contact us.