From LargePop: "Re: David Brailer comments on HITECH. He says he thinks Congress will back down on penalties. He also says we're approaching the peak of the hype cycle and will slide back to reality once we see how slow the money comes from CMS." Also interesting: he thinks it was wrong to dump healthcare IT into ARRA, saying it puts too much risk into adoption (I assume he means the accelerated timeline).
From Haiku: "Re: Epic's Haiku iPhone app. It's piece of junk, hiccupping and having connection issues. Epic needs to go back to the drawing board."

From ChrisF: "Re: Extormity. Any chance you could get an interview with CEO Brantley Whittington?" I don't know how I'd arrange an interview with the fictitious CEO of a fictitious company put up as satirical Web page by unknown individuals, but if I can figure it out, I will do so. Or, perhaps its equally fictitious CMO: "I may have graduated last in my class at the Medical School at Universidad de Guatemala, but the parchment still says MD" whose value is described as "Bartram's recollections of practicing medicine bring a real world perspective to Extormity products and services."
From KayBee: "Re: Picis. I'm shocked by how often Todd Cozzens and Picis is mentioned in only the positive questions in the HISsies again this year." Every year I urge people to nominate, stating in advance that the nominees with the highest number of votes will be the finalists for the actual voting. Every year, someone who didn't nominate anyone complains about the choices of the people who did. I don't know what else to say except that democracy rules when it comes to the HISsies nominations and voting. 
From Kasabian: "Re: Michael Blackman of Berkshire Health Systems. Any idea where he went? You did a a great interview with him a while back." E-mail to him bounces back saying he left BHS on December 11, but his LinkedIn profile has not been updated. I'll let you know if he provides an update.
From Atlanta Observer: "Re: McKesson. The comment re: Dr. Bill O'Connor jumping ship from McKesson to Eclipsys to join Jay Deady has more than made MCK 'not happy'. They are going to aggressively make an example of his non-compete agreement breach. Decided at the highest levels." Unverified.
From Jessica: "Re: Haiti. I was searching for ways to help with the recent earthquake in Haiti and came across Partners in Health (PIH). They are doing medical work in a number of poor countries and even more interesting, have a number of volunteer opportunities for healthcare IT types – some in the Boston area, others remotely. Thought this would be a nice way for your audience to have the opportunity to make a difference with an organization making a really big
difference." I checked the organization in Charity Navigator and it looks solid: a four-star rating, low CEO salary, and low overhead (95% of income goes to programs).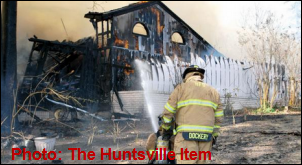 From EMRDude: "Re: Ivo Nelson of Encore Health Resources. Heard that his house burned to the ground." True, sadly, as Ivo confirmed to me by e-mail. Thank goodness nobody was hurt. Here's an eloquent quote from Ivo's e-mail: "I don't think memories sit on shelves or hang on walls. Memories are what you did to procure those treasures. The real treasures are in our minds. Everything else is just 'stuff'." Here's my one and only Ivo story since I met him only one time (and that was as me, not as Mr. HIStalk). I was talking to someone at the IBM booth at HIMSS shortly after they bought Healthlink and asked some "just being polite" question about something or other that didn't really interest me all that much. The guy said, hey, come with me and I can get you an answer. I was sitting waiting and some guy walked in and started shooting the breeze, running off to get me a soda and talking about the good old days of being a consultant on the road. We swapped stories like old pals. He didn't have a name tag and I wasn't even sure he worked for IBM, so I said, "What company did you work for?" He said Healthlink. I said, what was your name again? He said Ivo Nelson. Dragging my memory, the light came on. I stammered out something like, "But … but … you are the guy!" He was really casual about it. Good guy. I'm really sorry to hear about the fire, but he's taking it philosophically.
I'm traveling to a land where hotel wireless performance is awful (which narrows it down to everywhere, in my experience), so I'll need to be uncharacteristically abbreviated this time around. I promise to resume posting massive tomes once I'm home. Thanks to Inga for handling Thursday's post for me.  
I think the above poll results speak for themselves, at least if uncertainty is a valid conclusion. New poll to your right: David Brailer said it was a mistake to include healthcare IT in ARRA, saying it adds risk to adoption. Do you agree?
Chris Rauber, the excellent San Francisco Business Times reporter, covers the stunning breakup of CalRHIO, which was until recently the lead contender to run all interoperability projects in that state and serve as a conduit for millions of stimulus dollars. He says CalRHIO and its competitor CAeHC were told by the state to settle their differences and figure out who should develop a statewide HIE by mid-January. They didn't, so the state will create a new entity to replace them both. Chris says CAeHC seems to be working with the state, but CalRHIO has laid off all its staff and CEO Molly Coye (who had just started on July 1) has gone into consulting. Board members from both organizations (and possibly some employees) will be involved in laying out next steps. Molly Coye sent this statement to me:
HIStalk readers may have heard that CalRHIO and CAeHC, the two finalists in California for ARRA funding governance entity, were unable to negotiate an agreement and form a new organization as the state requested. As a result the state has taken the lead in forming a new governance entity, with input from board members of the two organizations. For the past six months, I served as CEO of CalRHIO, and I'd like to take this opportunity to clear up possible confusion about the basis for the state's decision. The decision was in no way a rejection of CalRHIO's technology, as some media reports have implied. In fact, the state did not review CalRHIO's technology in the RFI process, and specifically welcomed our technology partner, Medicity, to participate in the open procurement process that the state and the new governing entity will initiate some time this spring.

Medicity has been an excellent partner, from planning through the early stages of implementation. CalRHIO is grateful to Medicity for its innovative thinking in developing with us a sustainable business model based on shared savings. We hope other states and local health information organizations will consider this model as they develop their long-term financial plans. Medicity also helped us develop the concept of statewide shared services, a framework that California seems likely to adopt. In collaboration with the Orange County Partnership RHIO, CalRHIO and Medicity teamed to launch HIE services in one of the largest counties in the state, an initiative that will continue to bring critical patient data to emergency rooms throughout the county.

For more information please see the statement from CalRHIO's board at www.calrhio.org.

Hundreds of California health care leaders and stakeholders worked together to create and build CalRHIO over the past five years, and we want to thank them again for their pioneering efforts. We hope that the new governance entity will be convened promptly and that providers and consumers will be well served as HIE is deployed over the coming years in California.
Jackson Health System in Miami is tanking big-time, with its reported $56 million fiscal year loss possibly actually being as much as $150 million. One excuse for its $438 million in AR is its billing system change.
Back to normal soon, so e-mail me but don't expect an immediate response until I dig out of the backlog in two or three days. Taking time off is really hard.