From Adam: "Re: Emageon. Not a rumor per se, but Emageon skipped the Q2 earnings press release and conference call. That usually means something is up. However, they also issued some scary language about the proxy fight and suitor search impacting sales. My question: deal or no deal?" I'll defer to experts like Sonomaca (or any reader with info).
From Kaimuki: "Re: Revolution Health. On the blocks." Another potential dot-bomb 2.0 casualty, although this one has Steve Case's AOL money and unfocused ambition behind it. He dumped AOL on Time Warner as they needlessly panicked over kids with web sites, so maybe he'll unload this dog, too (actually the online part is OK, it's the remainder that isn't working). It might have been successful if he hadn't been blathering on about resorts and all kinds of unrelated stuff, although outsiders trying to mount a healthcare revolution (no pun intended) usually fall on their faces in a pool of melted arrogance. Hopefully someone with knowledge and patience will buy the relevant parts and do something useful with them, although it's the same old business model of running ads.
From byter: "Re: confirming Dairyland gobbling APS of Waco." Link. The deal was done August 1, the web page says.
From Roger Lapin: "Re: EMRs. What do you feel are the biggest hurdles in implementation and training for new systems in facilities today?" I'm mostly a hospital systems guy, so there I'd say lack of customer resource allocation, inadequate change management capabilities, product-user disconnect, and lack of resources to free users up to be trained effectively. Feel free to chime in.
From Dinah Shore: "Re: Cisco. They seem to be a big fan of PHRs, but I'm not sure I buy it. It almost sounds like they're trying to justify the money spent. I have my health record on a memory stick … wow, I feel better already!" I would bet that the pilot group was voluntary, meaning self-selectors probably more acutely interested in managing their health. Unless the comparison was made individually to the pilot group pre- and post-project expenses, I would say the claimed ROI is irrelevant since the self-selectors probably already had lower average expenses. I'd need to see the data.
From byter: "Re: Sisters of Mercy Health System, St. Louis. They are requiring vendors to register at vendormate.com and pay an annual fee to do business with them." I hadn't heard of Vendormate, which offers vendor credentialing and compliance solutions. It's an ingenious business model run by mostly Georgia boys. Worth a look. 
From Soarian Cynic: "Re: Soarian. Our hospital contracted six years ago for Soarian financials. We are a large, metropolitan teaching hospital. We were recently told by our Siemens reps that the Soarian Financials will not be ready for hospitals like ours for another two years at least. They want us to sign up for five more years of Invision, just in case Soarian takes that long. No apologies, no regrets, no embarrassment. The reps did indicate that Siemens would still make money off us, Soarian or not. I've had this conversation with Siemens three times in the last five years. Every two years, Soarian is promised another two years out. So much for German engineering!"

Thanks to Ed Marx, CIO at Texas Health Resources, who gave HIStalk a mention in his blog as something he reads. I checked my e-mail archive and we've swapped notes going back to at least mid-2005. I'm always interested in increasing the number of CIO readers, so maybe Ed's mention will bring them in (and I'm to other suggestions on how to do that).
The chairman and a third of the board members of University of Maryland Medical System resign as the organization struggles with governance between the medical school and the health system. This article says issues include doctor dissatisfaction with bottom-line emphasis and the governor's appointing of board members without its input. It's an interesting point: hospitals are one of few non-profits that operate under the business model, where they don't pay taxes but have huge business-related income. Nearly all other non-profits are charities relying on outside support. When you think about a non-profit being a $2 billion dollar a year business like UMMS, that's kind of weird, especially when hospitals that size sometimes pay CEOs $1 million or more a year in salary (according to tax records, the CIO job there pays $400K and UMMS, in fact, paid its CEO $2.6 million in the last tax year and some of the VPs are pulling down nearly a million). But, it supports building fancy buildings better than ringing a bell at Christmas.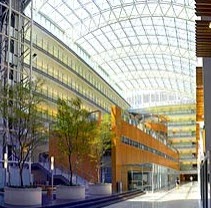 Looks like the Allscripts-Misys flirtation is close to being consummated.
Jobs: Clinical Systems Analyst (IN), Director of Business Development (MA), PeopleSoft Technical and Security Admin (MA).
The federal appeals court may overturn state rulings in three New England states that allowed drug companies to continue to mine prescription records for marketing purposes (think IMS, Verispan, and McKesson). Interesting point: AMA makes tons of money from licensing its databases, which are used to match prescription data to individual doctors. In other words, profiting by selling the data of its members (we can identify with that in our industry, right?)
ED systems vendor Forerun gets $1.35 million in venture capital. The company was a BIDMC spinoff, I believe, using their homegrown ED Dashboard that was then commercialized.
Sign up to your right for HIStalk updates or the Brev+IT newsletter.
A New England technology journal profiles Premise Corp.
I didn't scour the 2008 Inc 5000 list carefully, but I know Vitalize Consulting Solutions (353% growth) is on it. So is Hayes Management Consulting (79% growth). Congratulations. I like to think their sponsoring of HIStalk helped a little, but that's just me.
At least two more incidents (from Google's cache) of mobs charging hospitals in India. This time it was after patients died after being refused treatment, but usually it's over claims of malpractice.
Medicare made its medical equipment fraud rate look good by instructing auditors to skip steps that could have detected it, such as matching invoices to doctors' orders. In one example, a patient who had received one of those fun electric scooters hawked on TV to Medicare recipients said he hadn't asked for it and wasn't using it and the doctor listed as the prescriber didn't know anything about it. Oddly enough, the patient's wife got a scooter of her own, also unrequested. Rep. Pete Stark said, "This agency is incompetent."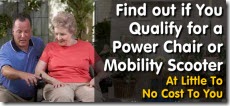 I really dislike unions, so this struck me as typical. A UK hospital installs self-serve kiosks to speed up patient admissions. The union whines: "Unison will be looking at the trial very carefully to fully assess whether it is of real benefit to the patient experience or whether it is just cost-cutting. In today's computer driven world, do we truly need a further erosion of the 'personal touch' that is so essential to the delivery of a positive health care experience?" I don't know how much personal touch patients get from union members in the UK, but unionized hospitals I've been in have had openly defiant employees, bad housekeeping, and constant clashes with management trying to keep employee paychecks coming by making improvements.
Cedars-Sinai wants sidekick-turned-deadbeat Ed McMahon to prove his lawsuit allegations. He's claiming he's out of work because of an undiagnosed broken neck. Here's hoping I'm not still trying to bag a bloopers show or walk-in bathtub commercial gig at 85.